The Cooking School
…un viaggio nella gastronomia italiana
…a journey through Italian gastronomy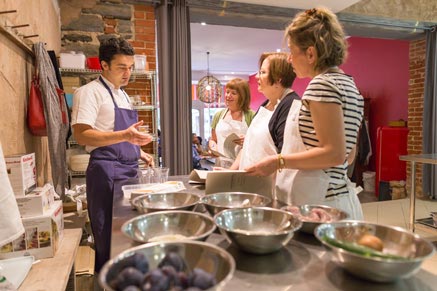 Food connects people. The act of cooking together, learning new skills in the kitchen and enjoying a glass of wine and the fruits of ones labour with friends, old and new is a powerful thing. The confluence of people, food and wine, all coming together 'stare insieme ' as a celebration of life. Casa Carboni Italian Cooking School was born of this love for food and wine, a love of passing on the skills and technique of Italian cooking making use of the finest produce that Barossa and South Australia has to offer.
We offer a range of hands-on Italian cooking classes in our purpose built kitchen where you will be immersed in the history, culture and techniques of regional Italian cooking. Utilising the finest ingredients from the Barossa Farmers markets, local producers, and suppliers further afield, our aim is simple. To provide a fun and relaxed learning environment and to arm you with the knowledge and techniques to replicate these sumptuous Italian dishes in your own home.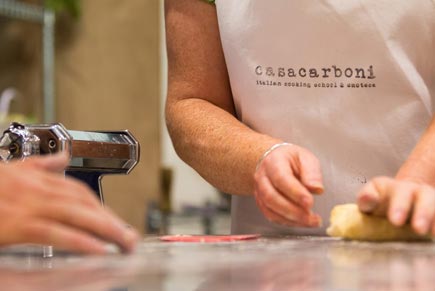 Of course, you will enjoy the fruits of your labour with a shared-table meal with your classmates featuring Italian wine, laughter, stories and we are certain, some new friendships along the way.
Our classes are intimate hands-on affairs,  to ensure everyone receives the attention and level of instruction they deserve. Larger classes are available for private bookings and the cooking school provides the perfect environment for corporate team-building events. If you would like to join one of Matteo's cooking classes, please click Book a Class.
We want to make sure you get the most out of your experience at Casa Carboni so if there is anything we can help with or you would like to discuss the menu or ingredients in advance please feel free to contact us. To view our recommendations for the Barossa click here.