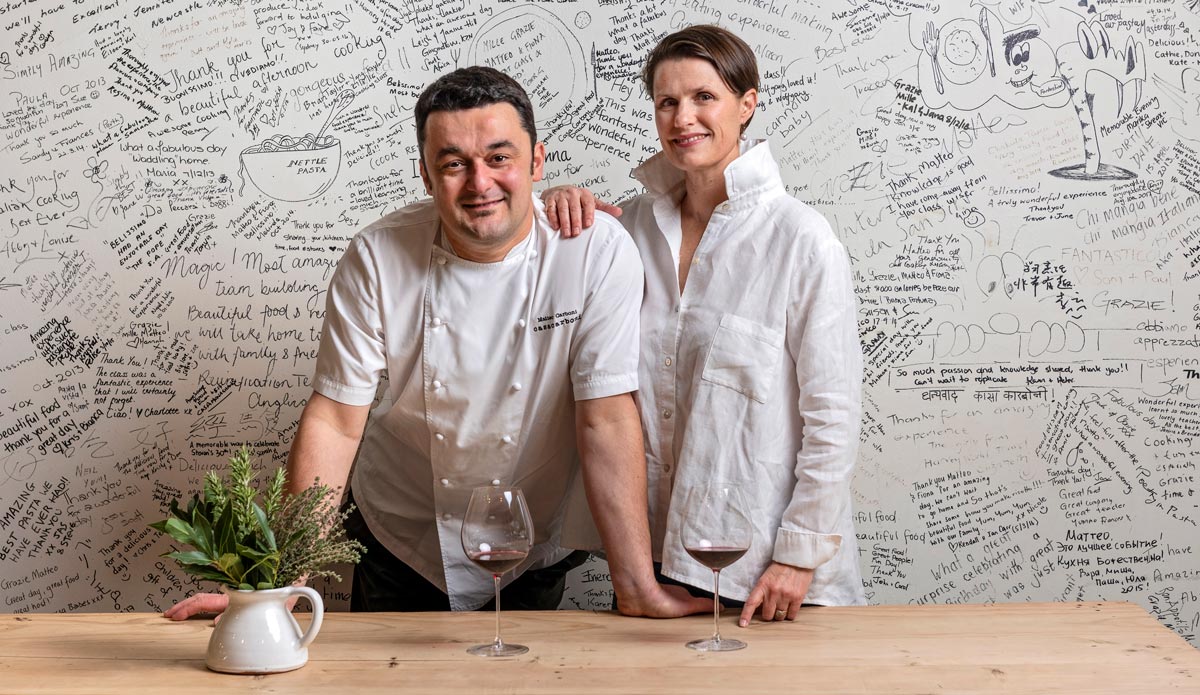 Matteo and Fiona moved to the beautiful Barossa from Parma in Northern Italy and established Casa Carboni in 2012.
Born and raised in Forli, in Emilia Romagna, Northern Italy, Matteo's Nonna Pia introduced him to making fresh pasta as a young boy. After studying Food Science and Technology at the University of Bologna, Matteo travelled and worked throughout Italy, France, and Germany, discovering artisan producers along the way.
Fiona discovered her passion for food & travel on her very first trip to France and Italy during a year 11 Art & History tour. After graduating from the University of Canberra with a Bachelor of Arts in Tourism, she worked for the Charles Sturt University Winery in Wagga Wagga before returning to France to spending a year in Bordeaux. Fiona's love of wine then saw her take on an export manager's role in Melbourne where she travelled around the globe to establish new markets for a portfolio of Australian boutique wine producers.
Upon her return to Australia from a multi continent work trip in 2005, Fiona met Matteo while he was working a vintage for Warrenmang Winery in regional Victoria.
They relocated to Europe together in 2006, where Matteo joined the famous Academia Barilla – a culinary institute dedicated to the art of Italian gastronomy. During his time here, Matteo worked alongside some of the world's greatest chefs and food producers. Fiona took on an export manager's role with Italian food company Greci Industria Alimentare.
Their move to the Barossa in January 2012 was an adventure, providing a new repertoire of produce for Matteo to utilise. Feeling welcomed within the community from the moment they arrived, Fiona and Matteo decided to call the Barossa home.
The Carboni's desire to prepare delicious yet simple dishes using beautiful Barossa produce, and enjoy fine wine with like minded people, is the cornerstone of everything they do at Casa Carboni.