Matteo offers a team building class with activities specifically designed to test and improve the participant's communication and leadership skills.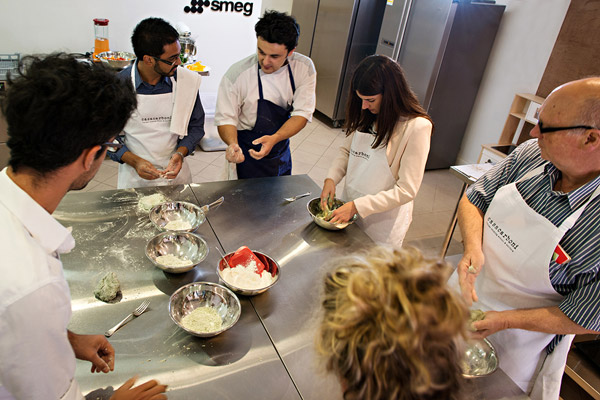 The full day program begins at 9am and includes 2 team building activities, followed by a fun hands on cooking class preparing a long lunch using the freshest Barossa Valley produce, sourced from the weekly farmers market or direct from the farm gate.
Prizes are awarded for the winners of each activity, then lunch is served in the Enoteca where participants enjoy their delicious creations with a glass of paired European wine.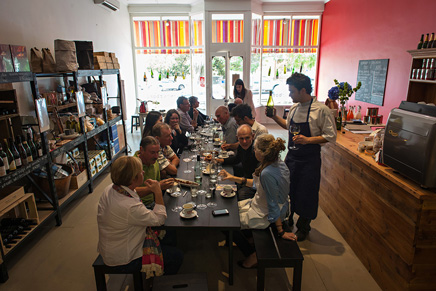 Gift packs for participants, including Casa Carboni cotton aprons, wine, glasses or food, can be arranged as a memento of the day.
Corporate Team Building classes are offered on Mondays and Tuesdays when Casa Carboni is closed to the public, for more information and quotes please contact us.
"Thank you so much for hosting our event at your beautiful location!
Our clients truly enjoyed the experience and the food!  It was fantastic!"
Thank you again and all the best
Karen and Laurence Tham
"Thanks for a fabulous team building event.
Sensational food & wine, brilliant atmosphere & great personalities. Bon Appetit"
From the team @ Brauer
"Magic! Most amazing team building day!
Beautiful food & recipes that we will take home to share with family & friends!"
Reunification Team, Anglicare SA