We offer a team-building class with activities specifically designed to test and improve participants' communication and leadership skills.
The program begins at 9 am with coffee & cake.
Includes two fun team building activities.
Includes a hands-on cooking session preparing a long lunch, using the freshest local produce from the Barossa Farmers Market and local farm gates.
Lunch is served in The Enoteca, where participants enjoy their delicious creations paired with European wine.
Our Corporate Team Building class is offered on weekdays according to kitchen availability. For more information and pricing, please contact us.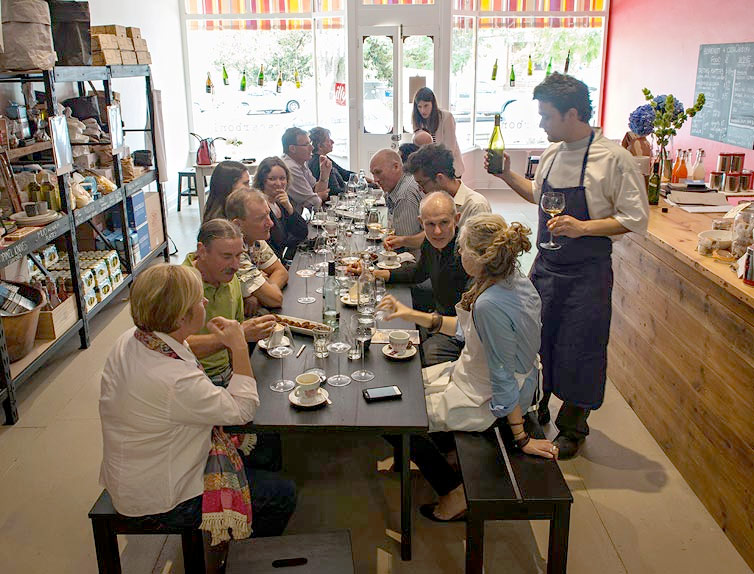 "Thank you for a fabulous experience yesterday. Personally, I was so impressed with the authenticity of your whole operation, from sharing culture…not just the food, the stories, the merchandise…to commitment to local produce and industry…to the detail in presentation…even the sprigs from the path trees on the table…the whole experience to me felt like welcome to my home…beautiful hospitality. Thank you."
Deb Hann
Principal Prosperator
Facilitator, Exec Coach/Mentor
"I took a group of early childhood cooks/foodies from all over Australia to Casa Carboni as part of a week long study tour. How amazing and personalised was our experience. Amazing food, terrific engagement, wicked sense of humour, Matteo and Fiona a delight. If you are after a professional, amazing, tailored, authentic and life etching memory, look no further than Casa Carboni."
We will be back again and again.
The Great ECEC Foodie Forage 2017
"Thank you so much for hosting our event at your beautiful location!
Our clients truly enjoyed the experience and the food! It was fantastic!"
Karen and Laurence Tham
"Magic! Most amazing team building day!
Beautiful food & recipes that we will take home to share with family & friends!"
Reunification Team, Anglicare SA
"Thanks for a fabulous team building event.
Sensational food & wine, brilliant atmosphere & great personalities. Bon Appetit"
From the team @ Brauer